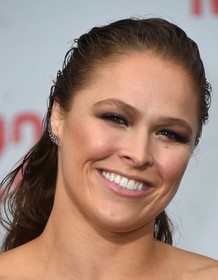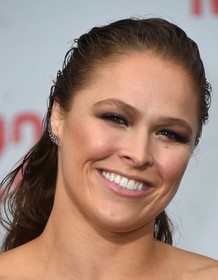 Stats
Last Post
Thu Mar 16th, 2023 @ 9:38pm
Master Chief Petty Officer Kitiara McBride
Name Kitiara McBride
Position Fighter Pilot
Second Position Chief of the Boat
Rank Master Chief Petty Officer
Character Information
| | | |
| --- | --- | --- |
| Gender | | Female |
| Species | | Human |
| Age | | 44 |
Physical Appearance
| | | |
| --- | --- | --- |
| Height | | 5'8' |
| Weight | | 144 |
| Hair Color | | Dirty Blond |
| Eye Color | | Grey (left) Silver (right) |
| Physical Description | | Long dirty blond hair reaching to her lower back usually braided and put in a tight bun, minus a piece that covers her right eye. She is very athletic and fit. |
Family
| | | |
| --- | --- | --- |
| Spouse | | None |
| Children | | |
| Father | | Lt. Commander Camron McBride |
| Mother | | Tika McBride, Master in Nursing |
| Brother(s) | | RaistlinMcBride (missing presumed dead) |
| Sister(s) | | |
| Other Family | | |
Personality & Traits
General Overview
Follows orders to the T. Doesn't put up with disrespectful attitudes. She may not appear approachable, at first but is respectful and listens to issues from the enlisted members of the crew.

Strengths & Weaknesses
Strength:
Physically Fit
High Endurance

Weakness:
Can be socially awkward
Romantically closed off

Ambitions
To retire on a small tropical island and be left allow

Hobbies & Interests
Close Quarters Training (Black Belts in Brazillian Jiu Jitsu, and Judo. Also trained in kickboxing, and knife warfare)
Running
Weight Lifting
Tinkering

Personal History
Born February 2nd, 2353 in Okinawa Japan, to Lt. Commander Camron McBride, and Nursing teacher Tika McBride at Camp S.D. Butler Hospital in Okinawa Japan. Lt. Commander Camron McBride was Battalion surgeon for the 3rd Marine Division, 3d Marine Regiment. Mrs. Tika McBride, Masters in Nursing and was assigned to Camp S. D. Butler hospital as a Nursing instructor. The two met during a mass casualty exercise, the two started dating, then got married after a year right before he was going to be transferred to a ship.

Service Record
2369- Joined Starfleet Academy as an Enlisted member. End of the first semester transferred to the Marines. Trained in Infantry tactics and Demolitions.

2371- Assigned to 12th Marine Division, 1st recon battalion, Headquarters & Headquarters Company, Headquarters platoon. Promoted to Lance Corporal. Got the nickname "Slash" after she bested everyone in knife combat training, including the battalion Command Sergeant Major, in just under a minute.

2373- 2374 Assigned to 23rd Marine Division, 1st Brigade, 4 Battalion, Bravo Company, 3rd platoon. On the USS Theodore Roosevelt, Marine heavy cruiser. Promoted to Corporal. Put in charge of the three Sappers in the platoon.

Saw heavy combat against the Dominion forces. Three confirmed kills in hand to hand.
Helped with the destruction of three Ketracel-white storage facilities, and a refinery. Field promotion to Sergeant, and replaced the KIA'd squad leader.

2375 -


2375-76
A year's worth of physical therapy and rehabilitation after damaging her spine, and losing her right eye. The right eye was replaced with a cybernetic implant, allowing her to see in the dark and see different wavelengths.
Continued to serve on the Theodore Roosevelt.



2397- Assigned as the Chief of the Boat/ Chief Engineer of the USS Siren.